HIRING TEAM STORY
Making Mentimeter a Leader in User Experience
Since launching in 2012, more than 208 million people have gathered opinions, questions, and thoughts through Mentimeter's unique and interactive Audience Engagement Platform (AEP), which has transformed how we engage with presentations.
Regardless of your position within the company, Mentimeter believes in giving everyone a voice and they live by their core values every day of 'working smartly', 'being humble', and adopting a 'consultant mindset.'
Jacob Klapwijk is a Senior Frontend Engineer at Mentimeter and alongside his colleague Kristian Hellquist, an Engineering Manager, spent substantial hours interviewing prospective candidates.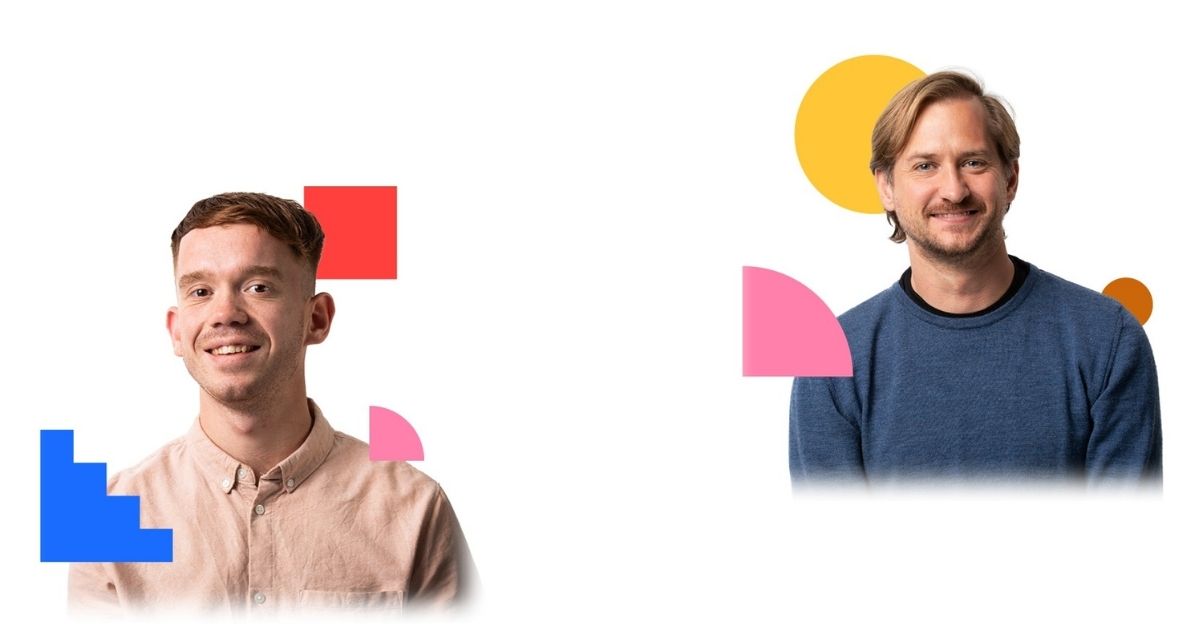 Jacob Klapwijk & Kristian Hellquist.
"When it comes to finding and hiring the best developers, being able to determine what skills and real-world problem-solving an applicant can bring to their role is crucial to Mentimeter's continued success."
Realising that their time could be better spent elsewhere in the business, they resorted to using an external coding tool to reduce the number of hours required for interviews. However, the tests were too generic and at the same time didn't go deep enough into a domain.
"The tools we tried before Alva Coding Tests provided a setup with outdated technologies, and very theoretical questions, meant that the tool's functionality did not meet our requirements, and the issues continued to persist."
Talking to Developers in a Language They Understand
After scheduling a demo with Alva Coding Tests and evaluating internally for the frontend hiring pipeline, Jacob then tried the platform on a real candidate. The final step was a walkthrough session where we showed him how to do a follow-up code review. This positive review resulted in Mentimeter switching to Alva Coding Tests.
"We found that the Alva Coding Tests cases didn't give away to candidates exactly what they needed to do, without making it too difficult. This enabled us to get a full picture of their experience and key skills to ensure they were the right technical as well as cultural fit."
After a few months of successfully using the Alva Coding Tests setup for the frontend, Kristian approached us to replicate the same process for the backend hiring pipeline. Once the demo, internal evaluation, real candidate test, and a follow-up code review were concluded, the team was able to start interviewing.
The Results
Thanks to the Alva Coding Tests testing solution, the team at Mentimeter was able to enhance its tech assessment process to provide all applicants with the ability to choose their preferred programming language and stack to work with. This not only significantly improved the user experience but also meant that the hiring team was able to get enough data points about a candidate's competencies to make an informed decision.
As of today, Mentimeter now uses Alva Coding Tests across four different hiring pipelines: frontend, backend, data science, and DevOps.
"Alva Coding Tests have been very eager to support us if we have any questions regarding a case that an engineer has submitted. They're always quick to respond and nothing is too much trouble. They come highly recommended."
Never miss out on great talent again
"We saved hundreds of hours with the Alva Coding Tests' out-of-the-box technical interview solution that integrated seamlessly with our existing setup." — Andreas Gabrielsson, Head of Engineering at Alva Labs.