HIRING TEAM STORY
How Einride Identified Top 10 Interns among 100s of Applicants
If we talk about the future of freight mobility, Einride naturally comes to mind.
Oscar Soderlund is the Chief Software Architect who plays a crucial role in Einride's technical strategy, but he has also heavily contributed to designing the company's tech interview processes.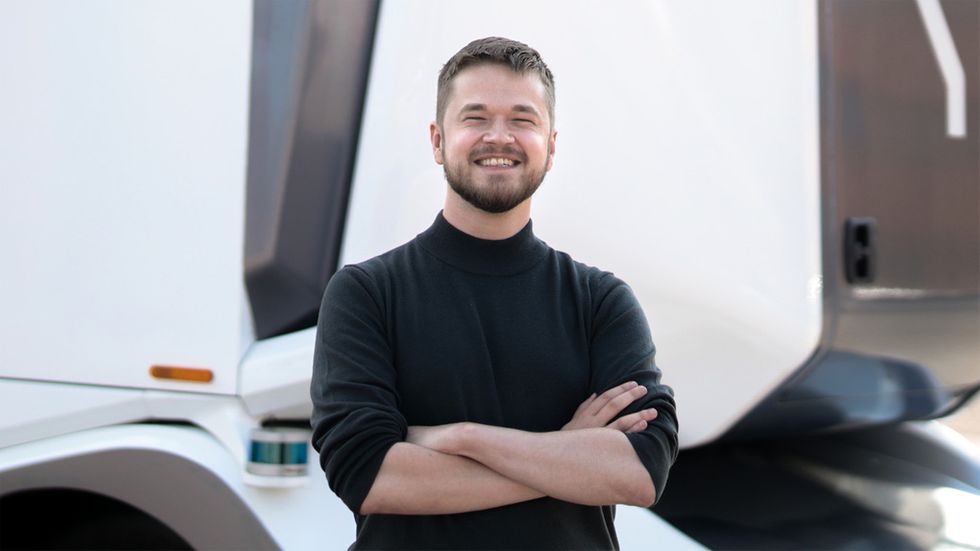 Oscar Söderlund. Chief Software Architect at Einride.
Summer 2021 was when Einride planned to run an internship for entry-level engineers.
Oscar and other Einride engineers had a good experience interviewing candidates for Mid-level to Senior positions. But in the case of hiring for their summer internship, they faced a different set of challenges they had to wrap their heads around.
Preserving the Quality While Staying Efficient
When it comes to assessing engineering talent, Einride has a defined view.
"In our tech interview process, we put a lot of emphasis on solving problems developers get to deal with day-to-day. We want to see how candidates can find their way through the technologies we use."
Having interviewed engineers for their past roles, they already had a coding task that ticked most checkboxes.
So before they could start interviewing candidates for the summer internship, they only needed to make their coding task suitable for entry-level engineers. So they adjusted the scope, added a set of automated tests, and it was ready to go.
However, there was one crucial difference that turned it into a problem of a different caliber.
As soon as they put up the job ad, hundreds of developers applied.
And all of a sudden, they couldn't stick to their regular interview flow when an engineer from the hiring team would manually code review each candidate's submission.
In addition, they needed to make the process of tech assessment work with the tools they already used (i.e., GitHub and Teamtailor ATS).
So they needed to find a reliable solution that would let them put all the pieces together.
Automating the Screening Process with Alva Coding Tests
Einride considered several different coding platforms to automate the interview process they had in mind.
After much deliberation, they landed on Alva Coding Tests.
"Alva Coding Tests resonated with us because we got everything we needed to do a real-world technical assessment, and it seamlessly integrated with the tools we already used."
One particular challenge they needed to address was reporting the results of their Go-based auto-tests back to Teamtailor, which we at Alva Coding Tests helped them set up.
After finishing up the setup in a couple of days, it was finally time to invite candidates.
And hundreds of developers had a chance to experience what types of engineering challenges Einride was dealing with by solving the coding challenge they received via Alva Coding Tests.
Results
From hundreds of applicants down to ten best submissions, Einride identified the best applicants who received the desirable offer in the end.
All without a single hour from Einride's developers spent on the screening process.
"Alva Coding Tests enabled us to automate our interview process and scale it from 10s of candidates to 100s of candidates, while still keeping it grounded in solving real-world, practical problems."
Never miss out on great talent again
"We saved hundreds of hours with the Alva Coding Tests' out-of-the-box technical interview solution that integrated seamlessly with our existing setup." — Andreas Gabrielsson, Head of Engineering at Alva Labs.