Announcing Help Center
Anton Fenske / @fenskexyz
Today I'm pleased to announce launching DevSkills Help Center!
The Help Center's goal is to be the central knowledge hub that can answer any question regarding DevSkills (and relieve me from doing it manually whenever an issue happens 😉).
There are already a bunch of how-to articles and some maintenance notes. But I'll be adding more information as the product evolves.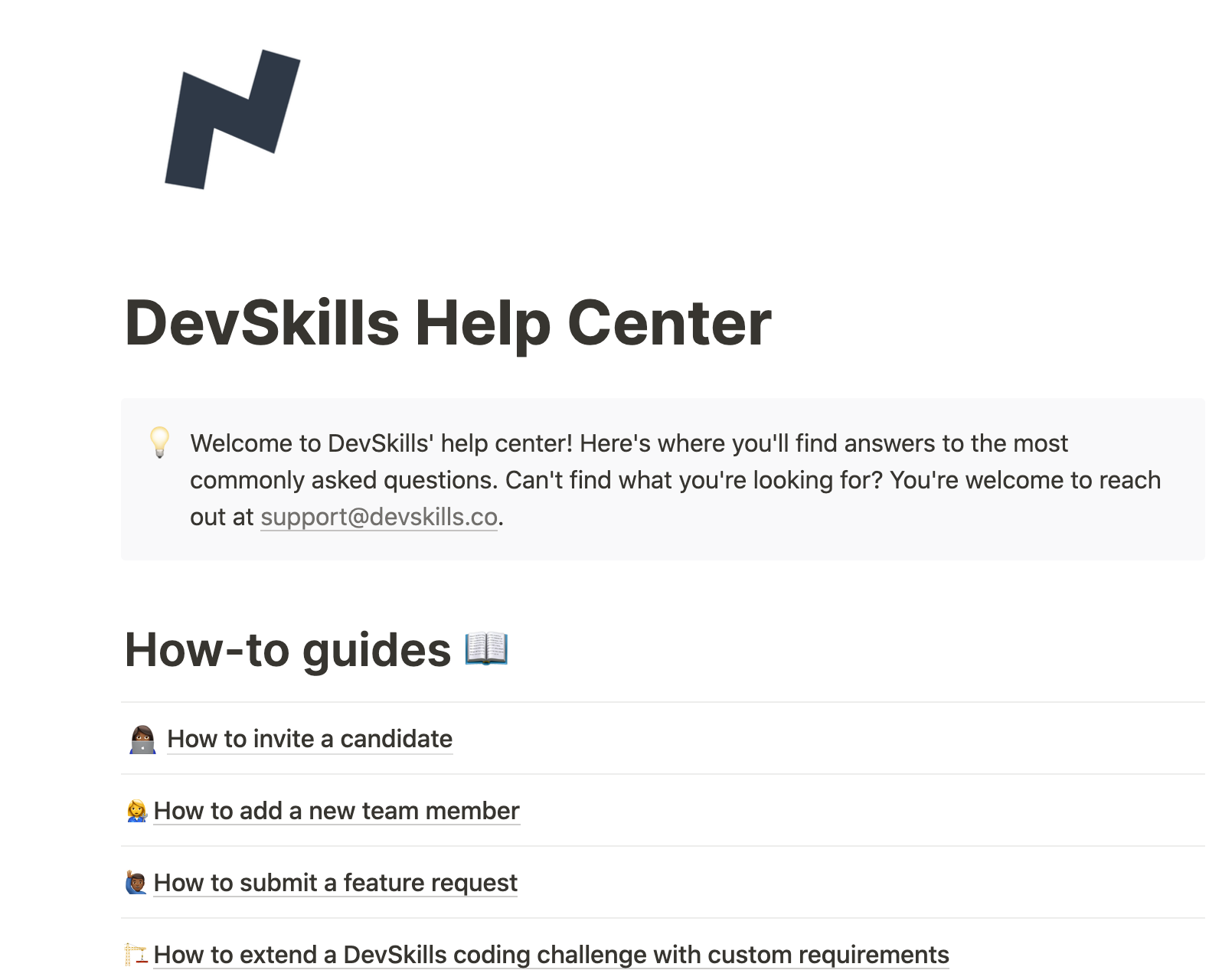 You can navigate to the Help Center from both https://devskills.co/